Electronic music came from the Megastructure. We use synthesizers for the same reason we simulate our natural environment with concrete and foam insulation, or use robots to do our work. A drum loop is the same as a prefab neighborhood of identical houses. Each sawtooth wave is another railroad tie on the heavy transport system linking all levels of the endless indoors.
Sleepy Town Manufacture has its own sector of the vast megastructure expanses. This is a large space, full of rusted machines and peppered with ancient hideaways, some of which are still inhabited. This alien space slowly shifts into something that might be home, at least until the next corridor.
In celebration of their 9 th birthday, Sleepy Town have recently released their entire body of work online for free. This provided an opportunity not only to discover the depths of the STM Megastructure, but also to peruse their visual concepts. Some of them are quite familiar, straight out of that vague dream of the distant future.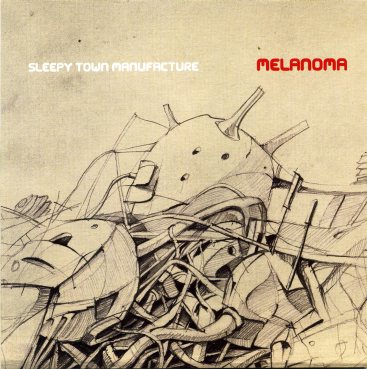 cover art for Melanoma, 2001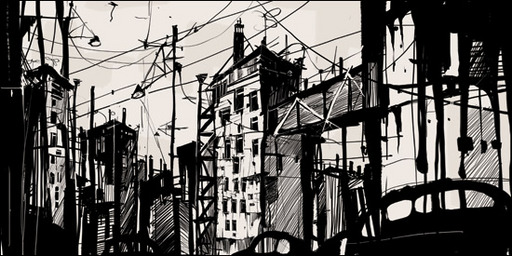 artwork for Play Me While, 2005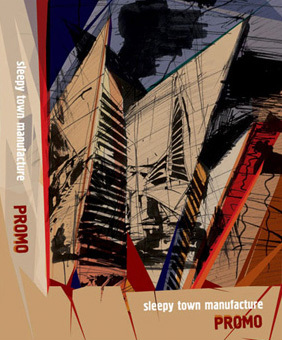 artwork for Promo, 2001
edit: fixed free music link
re-engineered @ 05:44 AM, Sep 14, 2010 by eli
0 comments